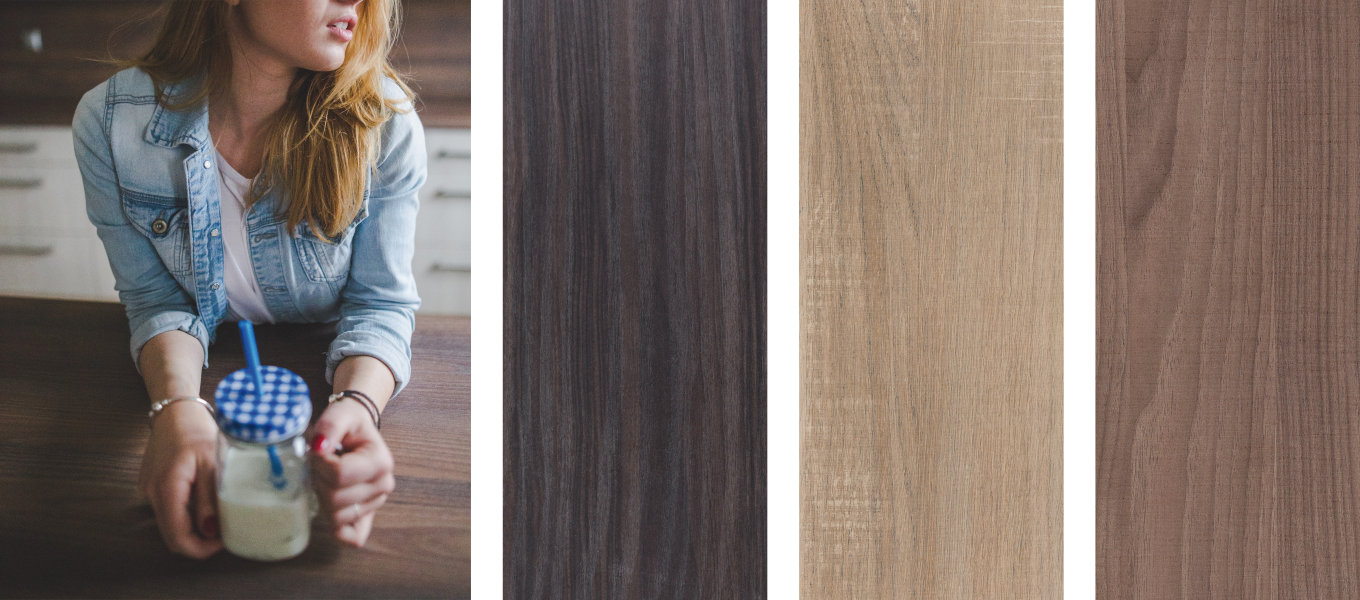 Skin - Decorative Chipboard
ACCGR-0001
The Skin collection is part of a scenario produced with extremely innovative materials that have contributed to changing the concept of interior design. The products are semi-finished and coated with decorative sheets of paper dipped in melaminic resin. The colours and finishes offer a wide range of multiple solutions with materials that perfectly reproduce the veining, colours, and also the feel and perception of materials as they appear in nature. The decorative panels in Skin collection are chractherised by a very high abrasion and scratch resistance, making them perfect to be used in kitchen or living room furniture.
Panel dimensions: 2,800 x 2,070 x 18 mm or 8 mm The panels are provided in the form of furniture fronts, already cut to size and edgebanded. 10 finishes available on stock, with 18 or 8 mm thickness.
Applications: furniture, sliding doors inlays, wall panels.
Aspect details
| | |
| --- | --- |
| Glossiness | Satin |
| Translucence | 0% |
| Texture | Smooth |
Sustainability
| | |
| --- | --- |
| Compostable | - |
| Recyclable | Yes |
| Biodegradable | - |
| Lightweight | Yes |
| Renewable | Yes |
| Carbon footprint | - |
| Recycled content | - |
| Toxicity | - |
Technical details
| | |
| --- | --- |
| Hardness | Hard |
| Structure | Closed |
| Acoustics | N/A |
| Format | Other |
| Odor | Unknown |
| Temperature | N/A |
| Antibacterial | No |
Resistance
| | |
| --- | --- |
| Scratch resistence | Good |
| Fire resistence | Moderate |
| UV resistence | Moderate |
| Water resistence | Moderate |
| Abrasion resistence | Good |
| Skid resistence | Good |