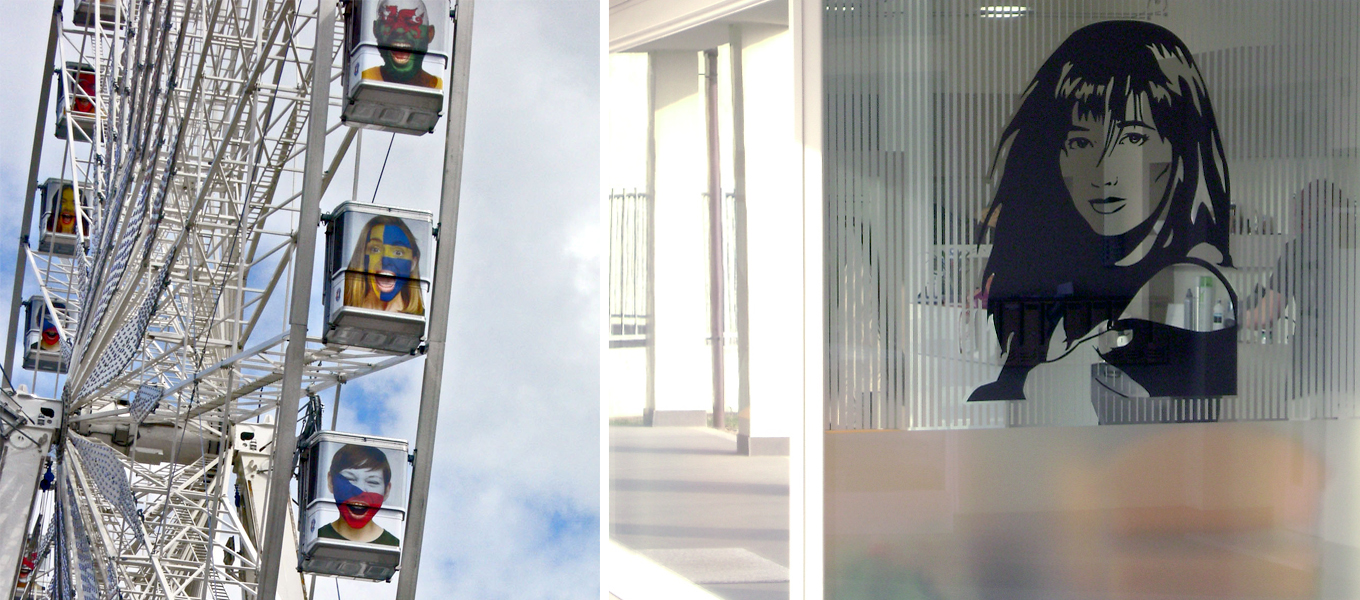 Window collection - Vinyls glass decoration films
GUAND-0001
The Window range offers a complete line of perforated vinyl for glass decoration, such as shop windows, office windows, cars or public transport. The products are suitable for Eco-solvent, Latex and UV printing. The range includes:
- One Way Vision Regular patterns - Perforated monomeric and polymeric films
- One Way Vision Special Designs - Perforated transparent and opaline films for special applications
- One Way Vision Polyester - Perforated film in heat stabilised PET, to be combined with the special Double Side Clear Tape for applications on the inside of glass.
- Static Cling Film for Glass Decoration + Glass Finish for glass decals - White, transparent and ultra-clear repositionable static vinyl films and frosted films for glass decals.
- Dotty Line Spot adhesive - Film with vinyl or PET adhesive dots for easy and affordable applications. No bubbles and no stress!
Download
Aspect details
| | |
| --- | --- |
| Glossiness | Unknown |
| Translucence | 50 - 95% |
| Texture | Smooth |
Sustainability
| | |
| --- | --- |
| Compostable | No |
| Recyclable | No |
| Biodegradable | No |
| Lightweight | Yes |
| Renewable | No |
| Carbon footprint | - |
| Recycled content | - |
| Toxicity | - |
Technical details
| | |
| --- | --- |
| Hardness | N/A |
| Structure | N/A |
| Acoustics | N/A |
| Format | 2D - Sheet |
| Odor | Unknown |
| Temperature | N/A |
| Antibacterial | No |
Resistance
| | |
| --- | --- |
| Scratch resistence | Moderate |
| Fire resistence | Poor |
| UV resistence | Moderate |
| Water resistence | Moderate |
| Abrasion resistence | N/A |
| Skid resistence | N/A |