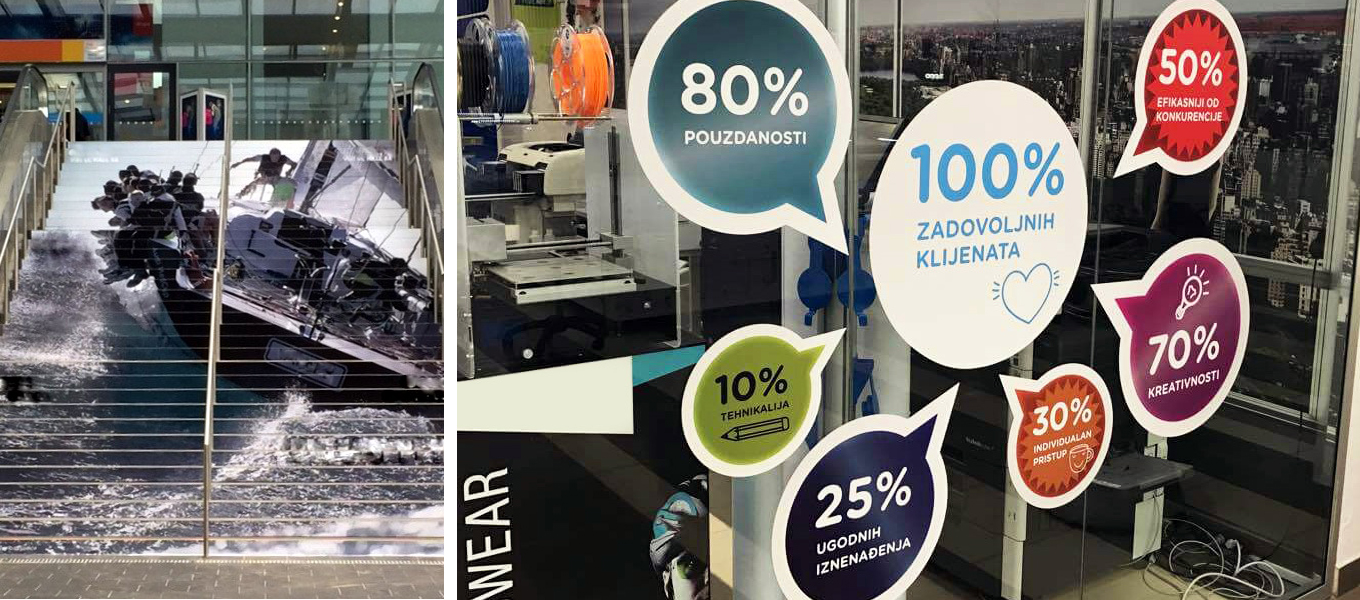 Spot Déco Collection - Films for glass, walls and floor applications
GUAND-0002
The Spot Déco range is designed for daily communication needs of stores. It permits the creation of instant promotional messages, which can be applied and removed easily by sales staff, saving time and money. All products can be applied to any type of smooth, flat surface: windows, floors, walls, furniture, screens, metal surfaces, and are suitable for Eco-solvent, Latex and UV printing. The range icludes:
- WALLY Glass & Wall Graphics with Nano-Tack® technology Innovative glue-free self-gripping materials using Nano Tack® technology applied in Nano Dots.
- Cling Film for Glass Decorations - White, transparent and ultraclear repositionable static vinyl films.
- Floor Graphics Walkable films for Hard Floors and Carpets - films for decorating floors and horizontal surfaces, all with Floor Slip ratings and the DIN 4102-B1 fire protection standard.
- In-Store Lighting - fabric for printing and application on lit frames of any size.
- Magnetic Graphic System - Magnetic + Iron system
Download
Aspect details
| | |
| --- | --- |
| Glossiness | Unknown |
| Translucence | 0 - 50% |
| Texture | Smooth |
Sustainability
| | |
| --- | --- |
| Compostable | No |
| Recyclable | No |
| Biodegradable | No |
| Lightweight | Yes |
| Renewable | No |
| Carbon footprint | - |
| Recycled content | - |
| Toxicity | - |
Technical details
| | |
| --- | --- |
| Hardness | N/A |
| Structure | Closed |
| Acoustics | N/A |
| Format | 2D - Sheet |
| Odor | Unknown |
| Temperature | N/A |
| Antibacterial | No |
Resistance
| | |
| --- | --- |
| Scratch resistence | Moderate |
| Fire resistence | Poor |
| UV resistence | Moderate |
| Water resistence | Good |
| Abrasion resistence | N/A |
| Skid resistence | N/A |