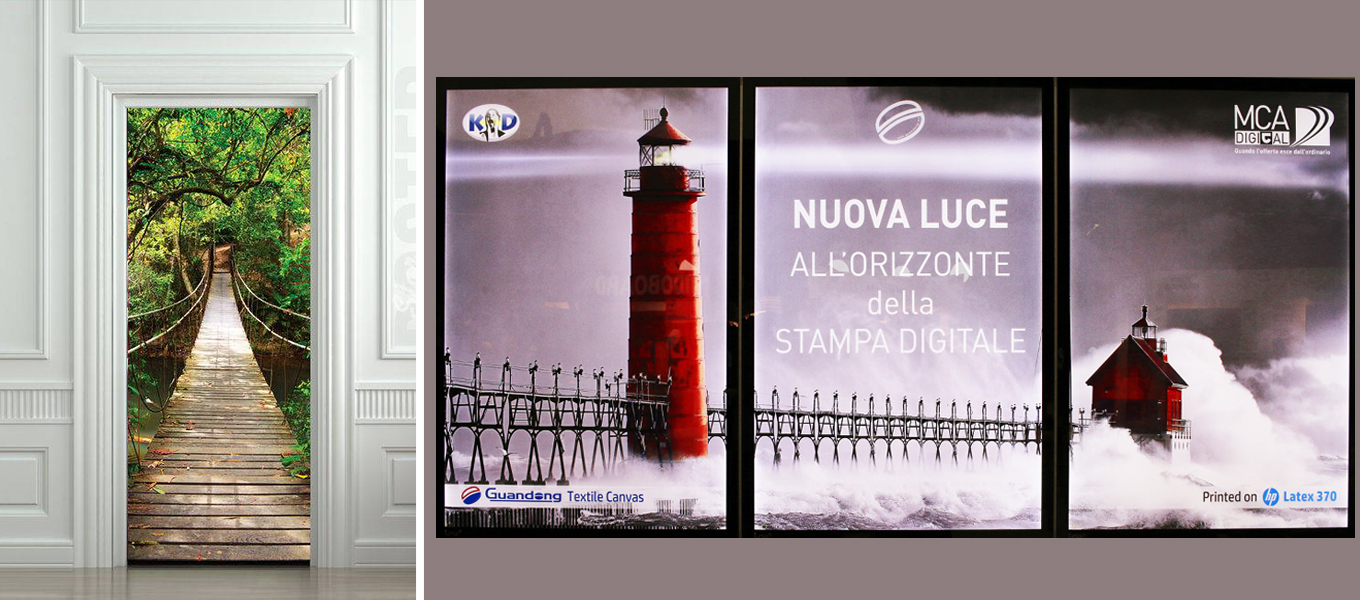 Textile collection - Cotton and polyester canvases
GUAND-0003
The Textile Collection range offers cotton and polyester canvases for photographic prints and artistic reproductions, fabrics designed for backlighting, flags and the technological versatility of Texons and special fabrics. The products in the Textile Collection range are suitable for Eco-solvent, Latex and UV printing. The range icludes:
- Cotton Canvas & Art Canvas - made with natural cotton yarn, ideal for artistic and photographic reproductions and prints.
- Polyester Canvas - Ultra-stable, moisture-resistant fabrics that guarantee high printing performance for any type of application.
- Backlit Fabrics for backlighting - A group of products designed exclusively to enhance images mounted on backlit frames and guarantee quick and easy replacement, even by non-experts.
- Specialities & Flag fabrics - Fabrics for any type of flag or structure, suitable for any type of ink. Non-woven fabrics, embossed and selfadhesive textiles, smooth and rough coated polyester
- Texon Special Patterns - Vinyl textiles
Download
Aspect details
| | |
| --- | --- |
| Glossiness | Satin |
| Translucence | 0 - 50% |
| Texture | Smooth |
Sustainability
| | |
| --- | --- |
| Compostable | No |
| Recyclable | No |
| Biodegradable | No |
| Lightweight | Yes |
| Renewable | No |
| Carbon footprint | - |
| Recycled content | - |
| Toxicity | - |
Technical details
| | |
| --- | --- |
| Hardness | N/A |
| Structure | Closed |
| Acoustics | N/A |
| Format | 2D - Sheet |
| Odor | N/A |
| Temperature | N/A |
| Antibacterial | No |
Resistance
| | |
| --- | --- |
| Scratch resistence | Moderate |
| Fire resistence | Poor |
| UV resistence | Moderate |
| Water resistence | Moderate |
| Abrasion resistence | N/A |
| Skid resistence | N/A |