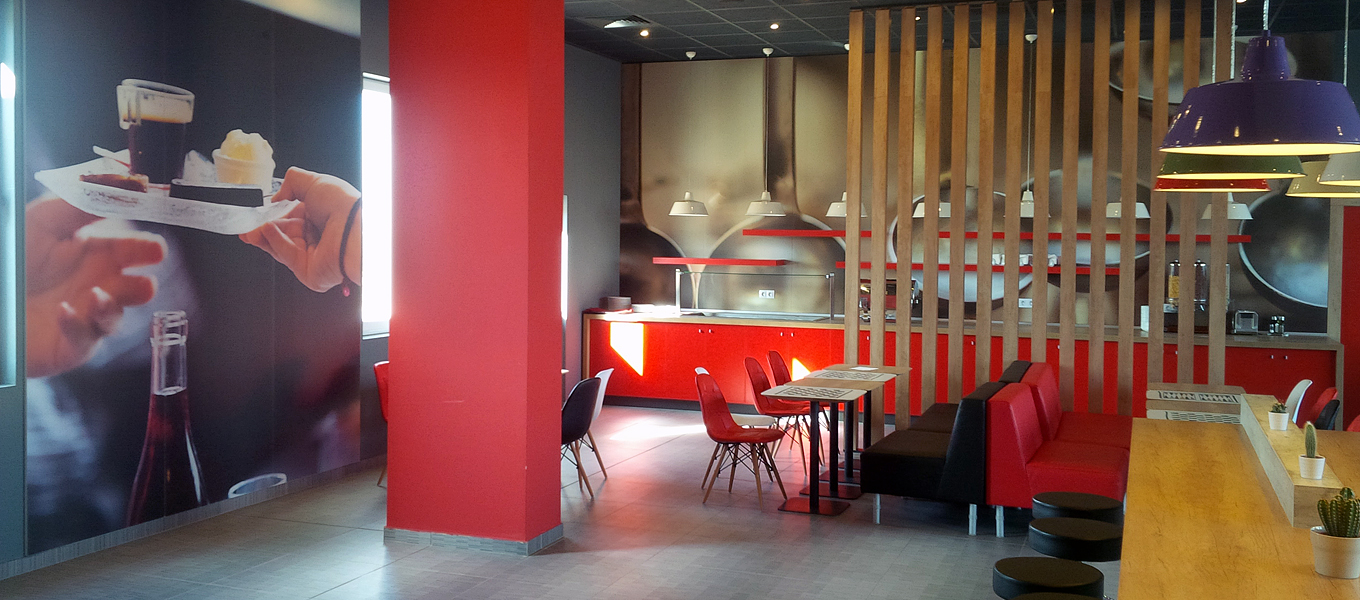 Magnet & Ferro Collection
GUAND-0007
Magnet & Ferro is a range of magnetic and ferrous products that radically change the approach to outfitting and decorating vertical surfaces. Thanks to their versatility, it is possible to renew graphics and transform surfaces. The products in the Magnet & Ferro range are suitable for Eco-solvent, Latex, UV and Screen printing. The range icludes:
- Magnetic&Ferrous Self-Adhesive Rolls - Rolls of magnetic and ferrous self-adhesive bases, for surface decoration.
- Self-Adhesive Magnetic Sheets - Sheets of self-adhesive magnetic bases, for creating do-it-yourself magnetic walls.
- Ferro Paint - Iron-based, magnetic receptive paint for applying magnetic film to walls and panels. 100% water based, easy to apply and easy to clean, low odor, no VOC, non-toxic and lead free.
- Ferro Film - Iron-based film for creating high quality decorations to apply to magnetic walls - PVC, PP or paper based with ferrous varnish
- Magnet Film - Magnetic film to apply on ferrous walls for advertising or integral decoration - PET or PVC based for digital printing
Download
Aspect details
| | |
| --- | --- |
| Glossiness | Satin |
| Translucence | 0% |
| Texture | Smooth |
Sustainability
| | |
| --- | --- |
| Compostable | No |
| Recyclable | No |
| Biodegradable | No |
| Lightweight | Yes |
| Renewable | No |
| Carbon footprint | - |
| Recycled content | - |
| Toxicity | - |
Technical details
| | |
| --- | --- |
| Hardness | Resilient |
| Structure | Closed |
| Acoustics | N/A |
| Format | 2D - Sheet |
| Odor | N/A |
| Temperature | N/A |
| Antibacterial | No |
Resistance
| | |
| --- | --- |
| Scratch resistence | Moderate |
| Fire resistence | Poor |
| UV resistence | Moderate |
| Water resistence | Good |
| Abrasion resistence | Moderate |
| Skid resistence | N/A |